Abhishek on Vulnerability, Money and Idea-boundedness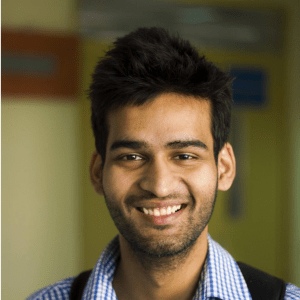 "
It's easy to give support or offer support because you are in a position of giving or offering. Asking support requires you to be far more shameless and vulnerable. And what I've seen atleast in my conversations is that when I become shameless, when I become vulnerable, the other person also starts becoming vulnerable to me.
"
28

  Abhishek Gupta
Who is Abhishek?
Abhishek Gupta, 28, is the founder of NavGurukul, along with his co-founder Rishabh Verma. They were listed in the 2020 Forbes 30 Under 30. Abhishek is a graduate from IIT Delhi. In this episode, he speaks to us in-depth about his journey, the philosophy behind NavGurukul and hisvarious encounters with vulnerability right since childhood. He almost turns every question ofmine upside down and presents an insight which ordinarily, would be unthinkable. He talks about how being idea-bound affects his relationships adversely and yet each time he picks himself up and marches ahead. From not using fan or ACs irrespective of the weather, bathing with cold water wherever he may be and maintaining just three sets of clothes, he profoundly goes on to talk about his relationship with money and how he would grow kids, leaving us wonder, why we haven't thought about it yet. It is all this coming together which makes NavGurukul so unique for all its inmates. The world thinks NavGurukul is creating coders, the fact is that they are reconstructing lives and while they also develop coders.
Recorded  
over 3 years ago
Location  
Zoom!
Age  
28