VOCTRONICA on "Music out of thin air"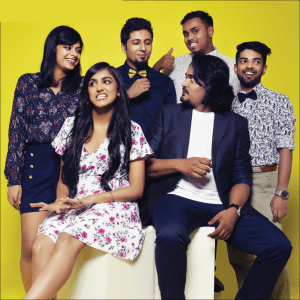 "
It's worked between us because of the chemistry on and out of the music as well. The music industry outside of the music is sometimes far more important to an acapella. Because when you are on stage, you got to imagine this invisible energy beam connecting everyone.
"
4

  Voctronica
Who is Voctronica?
Often in life, we look at products, we watch a movie or we hear some music, for us it's just that few minutes/few hours. But there's always so much story behind the story. This is a conversation with VOCTRONICA, India's first all vocal ensemble. (And it dawned on me that it is not only manufacturing which can boast about "Made in India" or "Make in India".) Yes, all vocal – not even snaps and foot taps. Anyone who's interested to see the potential of human voice or how people can think like musical instruments, must listen to this conversation.
Recorded  
almost 3 years ago
Location  
Zoom!
Age  
4