Vineet on counting the extras, acceptance, and awards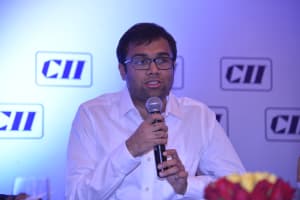 "
I believe lack of exposure creates the greatest divide in our society. Most of our stereotypes beat with race, religion, task, greed geography is because we don't have enough exposure about the other person. Unless that exposure does not happen, you'll never learn how other people behave or what are the right or wrong ways.
"
31

  Vineet Saraiwala
Who is Vineet?
Vineet Saraiwala, 31, has a condition called Retinitis Pigmentosa. This is a degenerative eye condition in which the eye sight deteriorates with the passage of time. He (and his brother who also has the same condition) found this at the age of 16. Vineet went on to qualify from IIM-Bangalore and work at a senior position in Future Group. His remarkable work on inclusion at Future Group has made the world better. He is now the founder of Atypicaladvantage, where his vision is to be able to generate 100 opportunities every single day for the specially-abled. Once you visit the site, I am so sure that you will be a contributor in some way or the other. Try it. I think Vineet is a true Karmayogi. He believes in total action and has found his way to not let his mind get disturbed. As I say that's the 247 quality which we need 24/7. Each of us can be and must be an instrument of selfless service – that is the super-strong message I get from this conversation and the one with Dharmaraj.
about 2 years ago
Location  
Zoom!
Age  
31