VD on the Meaning of Life, Education and Fear of Failure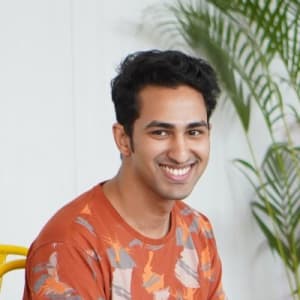 "
I read madly, the reason was that I was super curious and I realized I don't know anything about the world. And I read madly and the more I read, the more of this existential crisis kicked in. Something really good happened in my life and it broke my reality as to that I don't know anything.
"
24

  Vidyadhar Sharma
Who is Vidyadhar?
Vidyadhar, or as everyone calls him, VD is an Educator, Engineer & a Full Stack Maker. Currently 24, He runs his company, Speckbit in Bangalore. In Class XII, while most fear about exams and results, he launched his first startup, Science Panorama. After it failed, He went on to work for about a dozen startups while in college. When his teachers failed to explain most of his questions, He founded Speckbit, while self-learning everything on the Internet. His thinking is profound - he is well-read and his startup is a failure by all conventional start-up metrics but he goes on unabated. Unlike many technologists, VD demonstrates a strong emotional investment in his students, team, and people around him.
Recorded  
over 3 years ago
Location  
Zoom!
Age  
24