"Discarded tyres to sustainable furniture" - Vaishali's story of conscious capitalism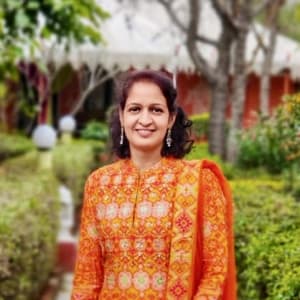 "
Till date we have transformed 1200 tonnes of tyres into artefacts. Burning 1 Kg of tyre sends 3 Kg of toxic fumes to the atmosphere. So when you buy even a small product like planter from us, you can calculate what have you bought versus what have you saved.
"
41

  Vaishali Biyani
Who is Vaishali?
Vaishali was born and brought up in a traditional middle-class household in Rajasthan, then moved to Delhi and finally settled in Kanpur after her marriage. She was living an ordinary life, but destiny had extra-ordinary plans for her. For some reason the scrap tyres abandoned on road caught her attention and she began experimenting on it with the help of some colleagues. With a vision to promote sustainability in a creative fashion, Vaishali founded De'Dzines, a company that transfigures scrap tyres into beautiful décor items such as chairs, coffee tables, planters, sculptures and even bags. All these items are 100% handcrafted, sturdy, durable and yet upcycled from scrap automobile tyres. In just over 3 years, Vaishali's efforts have been recognised and appreciated by many prestigious authorities in India. She got a chance to meet PM Narendra Modi ji and Uttar Pradesh's CM Aditya Yoginath ji. She also won the title of "Most promising 100 women entrepreneurs – MSME and FICCI". She has also been invited by IKEA to talk about her products and company. Studies show that the fumes coming from burning tyres are 13000 times more toxic than the fumes coming from coal mines. By transforming these tyres with creativity, Vaishali and her team are striking ecological balance and save the ecosystem. This conversation is a live example of converting your dreams and desires into reality with a little bit of zest and loads of passion. To know more about De'Dzines and to buy their products online, visit their website. As Vaishali says, buying from De'Dzines means saving the ecosystem. https://dedzines.com/
over 1 year ago
Location  
Zoom!
Age  
41