Simar on Art, Education and Gender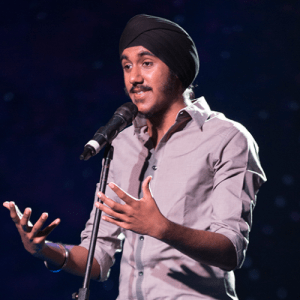 "
My mother always sort of pushed me towards the creative side as much as possible with theater and with writing. So academics became like a very secondary thing and it always was like that. If that would not have happened, I don't know where I would have been right now.
"
19

  Simar Singh
Who is Simar?
Simar, currently 19, is the founder of Unerase, India's leading platform for spoken word poetry. Simar's first stage performance was at 5, his first crush at 11 and he found Unerase in Grade X, when he was 16. In the journey so far, Unerase has brought 100s of budding poets together, who were otherwise hidden from the mainstream. Unerase has delivered several rocking globally acclaimed performances focusing on social issues, especially those about Gender.
over 3 years ago
Location  
Zoom!
Age  
19