Sheraz on Blockchain, Cryptocurrency and the Change that ensues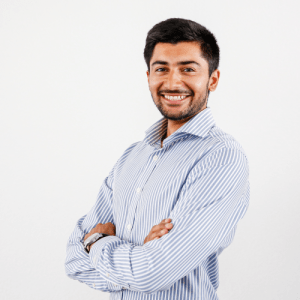 "
With cryptocurrency and Bitcoin specifically, you're buying into a calculated system of coding and math. I trust math more than what is happening around us with currency and its frailties.
"
25

  Sheraz Ahmed
Who is Sheraz?
Experienced with an insightful understanding of Blockchain Technology, Sheraz, 25, is advising various start-ups on the implementation of modern practices to further their objectives. His initial leap into the digital realm, started with his role as Marketing Lead of Smart Valor, the Swiss-based blockchain start-up set to build a decentralized marketplace for tokenized alternative investments. Alongside his current commitments to Katarina, he is an Advisor to Jur, a leading legal tech start-up pursuing the vision of creating a decentralized legal ecosystem. He also advises Yoke Network, the revolutionary influencer driven marketing platform. Additionally, Sheraz drives growth, collaboration and integrity across the global blockchain economy through his role as Head of Business Development at the Crypto Valley Association.
Recorded  
over 3 years ago
Location  
Zoom!
Age  
25