Renuka on climate action, plant signaling and redefining agriculture through BioPrime Agrisolutions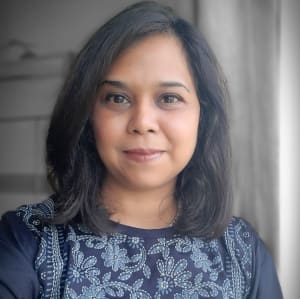 "
"The vision of the company has been to bring back pride and profits to the farmers. We want farming to be an occupation of choice."
"
41

  Renuka Diwan
Who is Renuka?
Dr. Renuka Diwan, has completed her PhD in Plant Sciences from University of Pune. She has also done her post doc in genetic engineering in collaboration with an Australian company. She specializes in bioactives and has a vast experience in plant tissue culture. In 2016, Renuka was conflicted by an incident where she noticed extreme diversity of the conditions for farmers versus city dwellers. She also came to understand there are only a handful of agri-biological companies around the world and none in India who can help the farmers to solve crop issues in a sustainable manner. In the same year, BioPrime agrisolutions was founded by Renuka along with Dr. Shekhar Bhosale and Dr. Amit Shinde. BioPrime agrisolutions are developing effective & affordable Agri biological products to help farmers struggling with crop loss, temperature fluctuations, drought, resilient insects and diseases. These solutions are based on multiple scientific experiments based on advanced technologies which involve biomolecules, plant signaling etc. They are aiming to transform agriculture in nature's way without causing harm to the climate. As someone said, "climate action is not a priority, it is something which affects all the priorities". Let's come together to encourage and spread the wonderful work done by Renuka and her team.
over 1 year ago
Location  
Zoom!
Age  
41