Rajlaxmi on Positive Psychology, Design and Multiple Roles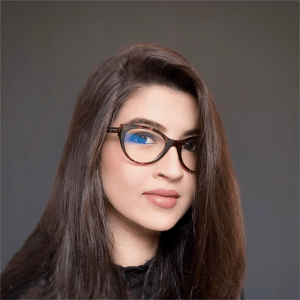 "
When working on "One Mindful Mind", my Professor told me "You don't bring the child down to a level that we perceive as elementary, you elevate them to your level through design." This meaning of design holds great value for me.
"
24

  Rajlaxmi Jain
Who is Rajlaxmi?
Rajlaxmi, 24, did her Majors in Finance in Kolkata and that is when she questioned herself as to why she was doing what she was doing. That reflection brought awareness and she changed track without any ado moving into the vast space of Design by pursuing a Postgraduate Diploma in Design for Visual Communication from London College of Communication, London, followed by Masters of Professional Studies in Communication Design (with a concentration in Digital Product Design) Parsons School of Design, New York. In this journey, her college project, "One Mindful Mind" went on to receive more than 15 highly prestigious international awards including two Cannes Lions. Listen to this podcast for Rajlaxmi's journey and the magic woven by "One Mindful Mind" on children and parents alike.
over 3 years ago
Location  
Zoom!
Age  
24