Nidhi on manifestation, braille and children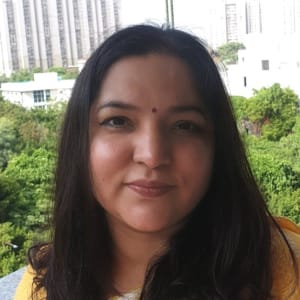 "
The first thing you learn at Esha is there are no disabled in the world, only disablers. So, if someone is disabled today it is because you have not enabled the world for their disability.
"
45

  Nidhi Arora
Who is Nidhi?
Nidhi Arora, an alumni of IIM Kolkata and a leader in Human Capital Management, is in true sense a social entrepreneur. Inspired by a movie (Sparsh) which she saw at the tender age of 7, Nidhi went on to learn braille and start Esha – people for the blind, a non- profit initiative striving to help the blind by devising innovative ways of sustainable livelihood. Esha also provides one of India's largest audio library in multiple languages across the world. Through Esha Nidhi and her team of volunteers have done pioneering work for the visually challenged, by introducing braille visiting cards. Nidhi was a book lover since her childhood. When she found out that there was no daily newspaper available for children, she founded The Children's Post of India, a home print daily for children, specially curated by mothers. This conversation is not just about Nidhi's exceptional work in various fields or her social entrepreneurial skills that are helping thousands of individuals. But it is also about her thoughts and experiences with consciousness, spirituality and manifestation. Join me as we enter a new era of Small Big Wins with this special 51st episode.
over 1 year ago
Location  
Zoom!
Age  
45