Kesava on Risk Taking, Technology and Education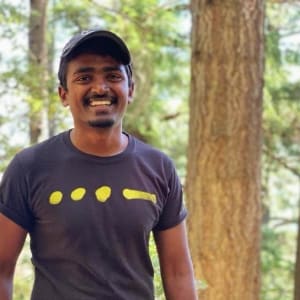 "
The biggest thing that I think has constantly been part of my journey or at least my ethos is that if this is not the time to take risks, then there's no time to take risks. If you're interested in doing something, just do it. Take big risks and take your swings. Regardless of what the outcome of it is, I think it teaches you a lot.
"
20

  Kesava Kirupa Dinakaran
Who is Kesava?
Kesava Kirupa Dinakaran, 20, is an example of risk taking and giving it all fearlessly yet being completely open to vulnerabilities. His journey with Rubik's cube is a perfect example of setting the Butterfly Effect in motion. His cycling journey conveys determination and doggedness. His choosing not to go to college brings to us hope to travel more, the path less travelled. His gratitude to friends and family shows his warmth and connectedness. He talks with enthusiasm about his start up and the vision he has for it, he knows that the purpose of his life is much larger and the canvas he needs to paint is much grander. Looking at all what he has already packed in his life, when I ended the conversation, I could just tell him these beautiful lines by Kipling "If you can fill the unforgiving minute with 60 seconds worth of distance run, yours is the Earth and everything that's in it".
over 2 years ago
Location  
Zoom!
Age  
20