Deep on his mission to solve feminine hygiene issues through social entrepreneurship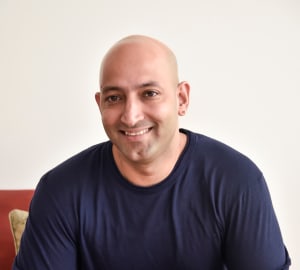 "
In the end, it is about mental balance. Your remote should be in your own hands. So, next time when you see an energy vampire you should say, "oh that's an energy vampire and whatever they are saying should not make any difference to me."
"
38

  Deep Bajaj
Who is Deep?
Deep Bajaj always had an inquisitive mind and an entrepreneurial brain which led him to venture into many businesses right from an early age. He has brought a number of innovative and India first products in the space of feminine hygiene. His company Sirona is now getting close to selling a million menstrual cups and more than 3 million peebuddies, the female urination device. He has won several ET awards, Fortune 40 Under 40, National Entrepreneurship award and Spirits of Manufacturing award. But above all, he is a successful social entrepreneur and a problem solver. The menstrual cups by Sirona are a revolution as they can replace millions of pads used over the years and provide multifold advantages of being sustainable, cost-effective and ease of use for women of all age groups. The fact that Deep and his team are out there to solve the menstrual hygiene issues which are often neglected is in itself highly commendable. I feel it is very fascinating that more and more men are now talking about feminine hygiene and striving towards solving these issues making a huge difference. Join me in spreading this wave of awareness to bring about a radical social change.

Recommendations

Recorded  
almost 2 years ago
Location  
Zoom!
Age  
38