Anshul on the Future of News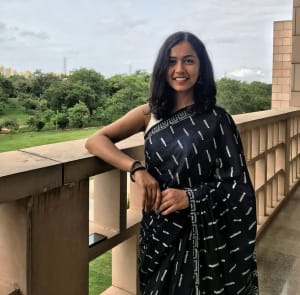 "
No individual can be unbiased. You are grown up with a certain set of values and a certain set of people around you. But you can always tackle this by having more people with different views and ideologies working together.
"
26

  Anshul Vohra
Who is Anshul?
Anshul Vohra, 26, is the Founder of Newsline, India's most consumable form of news, professionally curated, unbiased, relevant, byte sized 1/2 minute videos. And the singular thought behind this has been – if entertainment has moved to videos then why not news. This conversation also shows yet again that when individuals are not conditioned with limiting factors, they can deliver breakthrough ideas. There were three factors which stood out for me in this conversation – First is that the 80%+ of the team members in Newsline, including Anshul, have full time day jobs. Their contribution to Newsline is an initiative fuelled by their passion. The second is the team is very youthful and it is heartening to see that they have found News as an avenue to share their creativity and thirdly the culture of commitment, togetherness and purpose, which they create at Newsline is what sets them apart. Check out this conversation for learning more.
Recorded  
almost 2 years ago
Location  
Zoom!
Age  
26