Ajinkya on Imagination, Providence and "Men" in Menstruation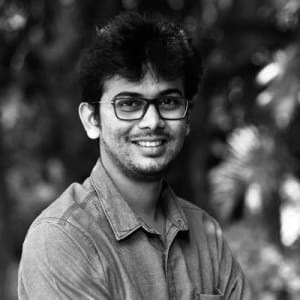 "
I believe in the wide range of knowledge, rather than just focusing on one subject in depth. For me, to run the business or to develop a product, heavy specialization is not required. Fundamental knowledge of various subjects is needed.
"
25

  Ajinkya Dhariya
Who is Ajinkya?
Being able to come out of the comfort zone in-spite of having the comfort of a supportive family, possessing good academic qualifications and the lure of peer pressure, Ajinkya chose to take the path less travelled. (It is this chemistry leading to such choices, which draws me to host Small Big Wins). The result is a patent pending technology, which has the ability to solve an impending and a not so obvious but mammoth environmental problem of sanitary pads disposal. And this is the first such technology in the world. Between the recording and release of this podcast, Ajinkya has been recognised as a Forbes 30U30 leader. Listen to this conversation to know a bit deeper about the nonchalant Ajinkya – his relationship with pen & paper, his simple takes on conviction and culture, and how providence has helped him to get where he is.
Recorded  
over 2 years ago
Location  
Zoom!
Age  
25